Global warming notwithstanding, it's definitely winter around here. We hopped over to Reykjavik for the solstice, where they celebrate Christmas in the most civilized way imaginable. On Christmas Eve, people get together and give each other gifts, and the gifts are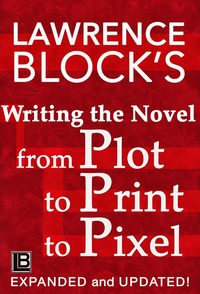 almost invariably new books. And then everybody goes home and gets into bed to read the new books. Oh, another thing—it's considered perfectly acceptable to read the book before you give it. (I mean, we all do that, don't we? But Icelanders get to do it without feeling guilty about it.) What a wonderful country!
We got home just in time for New York to stop being unseasonably warm. But that's okay, because I've been too busy these days to leave the house anyway. The year started with the publication of Writing the Novel from Plot to Print to Pixel, and a surge of early reviews and strong sales suggest I was well-advised to adapt the book for the 21st Century and to publish it myself. The paperback is a particularly handsome volume, and I'm not hugely surprised that so many buyers want a printed copy of this title; reference books are good to have available on an eReader, but most of us find them easier to use in physical form. For now, the only sources of the paperback are Amazon and the CreateSpace store, though it should be at Barnes & Noble soon. The ebook's comfortingly ubiquitous, now at Kindle and Nook and Kobo and Apple, and probably a few other sites as well.
And is this the classic we're supposed to curl up with?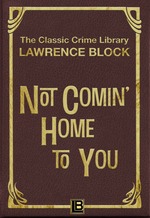 I was getting to that. No, I was referring to a whole new venture, LB's Classic Crime Library. As you may recall, I recently opted out of my deal with Open Road, so that I could have a more hands-on relationship with my backlist. Years ago a friend, the late British author Peter Chambers, told me what an older writer once told him: "Son, take care of your backlist, and it will take care of you." Since I've got a backlist that stretches halfway from here to Winnipeg, I have every intention of taking the best possible care of it, and can but hope it will return the favor.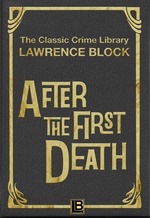 Among the titles that reverted to me were around 20 crime novels, and in the course of re-formatting them, my heroic Production Goddess came up with the idea of providing them with uniform covers, which she then promptly designed. Antique gold stamping on a leather background—I mean, if that doesn't whisper "Classic," I don't know what does.
The series is a work in progress, and at last count ten titles are eVailable: After the First Death, Deadly Honeymoon, Grifter's Game, The Girl with the Long Green Heart, The Specialists, The Triumph of Evil, Such Men Are Dangerous, Not Comin' Home to You, Lucky at Cards, and Killing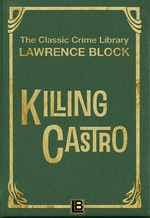 Castro. If you type "Lawrence Block Classic Crime Library" into the search engine at Kindle or Nook or Apple or Kobo, you'll get the whole lot to sift through, and the list will get longer on a daily basis as I do my part in uploading more titles.
Um, this could wind up costing me a fortune…
Oh, you'll be all right. The ebooks are only $2.99 apiece.
That's all??? How come so cheap?
Well, it's certainly not altruism on my part. My aim is to charge as little as possible in order to maximize unit sales. The Production Goddess has enhanced each book with the first chapter of the next book in the series, to make it as user-friendly as possible for the binge-readers among you.
So if I wanted to start at the beginning…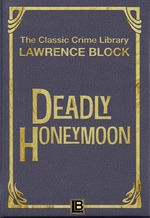 You'd begin with #1, After the First Death, a book which has been described as a precursor or forerunner to the Matthew Scudder series. And it would lead you to #2, Deadly Honeymoon, and…
And I'd be hooked.
Yes, isn't it wonderful?
You know, the covers are so tasteful and appealing, it's a shame I can't buy them in paperback.
You'll be able to soon enough. Not all of them, because several are currently in print from Hard Case Crime. But a majority are not, and I'll be bringing them out in paperback, with these fine-looking covers, as soon as I can.
Wow. But, um, not for $2.99, right?
No, but once again they'll be as inexpensive as possible. The four Chip Harrison books—No Score, Chip Harrison Scores Again, Make Out With Murder, and The Topless Tulip Caper—are all in paperback, and we managed to keep the price down to $9.99. I'm not sure we can do the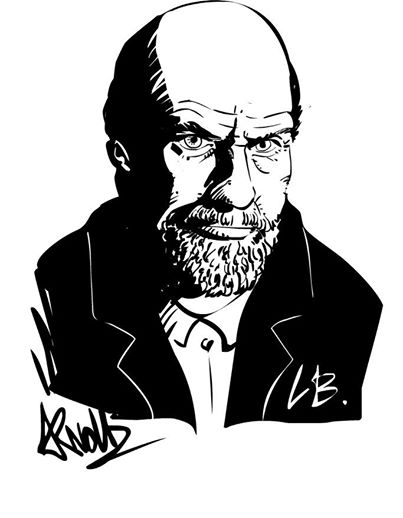 same with the Classic Crime Library titles, but that's the goal.
The Chips are nice looking. I love the sketch on the back cover.
It's by Arnold Lee, a friend of mine in Taipei. If you click here you can flip the cover and see what the actual back cover looks like. They'll eventually get wider distribution, but for now you can find them easily in the CreateSpace store; they're at Amazon as well, but a little harder to sort out there. I know some Taiwanese fans of mine—and of Arnold's—are interested in the set, and hope to be able to offer signed copies in LB's eBay Bookstore before too long.
I guess you're enjoying your retirement.
Did you have to bring that up? I'm busier these days than I've ever been, and the only thing that makes it bearable is the fact that I seem to be having a wonderful time.
So may I wish all of y'all the same?
Cheers,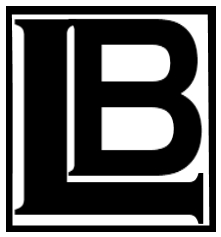 PS: As always, please feel free to forward this to anyone you think might find it of interest. And, if you've received the newsletter in that fashion from a friend and would like your own subscription, that's easily arranged; a blank email to lawbloc@gmail.com with Newsletter in the subject line will get the job done.
LB's Bookstore on eBay
LB's Blog and Website
LB's Facebook Fan Page
Twitter:  @LawrenceBlock