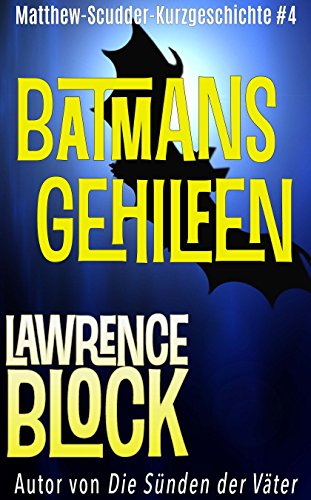 »Ich liebe die Matthew-Scudder-Reihe und ich liebe diese Kurzgeschichten.« – Otto Penzler, Los Angeles Times, Ten Most Wanted Books of 2011
Order Now!
About the Book
Lawrence Block konnte mit seinen 17 Matthew-Scudder-Romanen die Herzen von Lesern in der ganzen Welt gewinnen – und auch eine Vielzahl von Literaturpreisen, wie den Edgar Allen Poe Award (Edgar), den Shamus Award, den deutschen Marlowe-Preis und den japanischen Maltese Falcon Award. Und es ist vor allem Matt Scudder, der Block Auszeichnungen für sein Lebenswerk eingebracht hat: Grand Master Award (Mystery Writers of America), The Eye (Private Eye Writers of America) und Cartier Diamond Dagger (UK Crime Writers Association).
Aber Scudder war auch der Star mehrerer Kurzgeschichten, wie Block erklärt:
»Ich begann Mitte der siebziger Jahre damit, über Matthew Scudder zu schreiben. Der erste Roman, ›Die Sünden der Väter‹, erschien 1975, der 17. und bislang letzte Roman der Reihe, ›A Drop of the Hard Stuff‹, wurde 2011 veröffentlicht. Im Laufe der Jahre verfasste ich auch elf Kurzgeschichten mit Scudder. ›Batmans Gehilfen‹ ist die vierte von ihnen, sie erschien in der Anthologie ›Justice for Hire‹.
Ich hatte gedacht, dass Scudders Karriere nach der Veröffentlichung des fünften Romans, ›Acht Millionen Wege zu sterben‹, zu Ende gegangen war. Aber Bob Randisi drängte mich dazu, eine Kurzgeschichte für seine Privatdetektiv-Anthologie ›The Eyes Have It‹ zu schreiben. Diese Geschichte, ›Im frühen Licht des Tages‹, gab Scudders Karriere (und meiner eigenen) einen gewaltigen Schub, und als Bob Randisi ein paar Jahre später um eine weitere Geschichte bat, konnte ich ihm kaum einen Korb geben.
Ein Freund von mir namens Jim Thompson hatte den Beruf gewechselt und sich von der akademischen Welt in die der Privatdetektive begeben. Er erzählte mir von seinen Erfahrungen beim Versuch der Durchsetzung des Markenrechts auf der Straße, und sein Bericht, bereichert durch meine Fantasie und gefiltert durch Matthew Scudders Perspektive, führte zu dieser Geschichte. Sie erschien erstmals 1990 in Randisis Anthologie ›Justice for Hire‹.«
Other Books in "Deutsche"