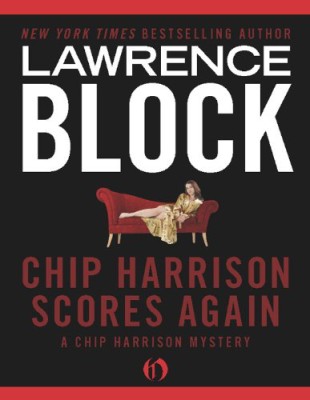 The ever-randy hero of Lawrence Block's No Score flees New York City for South Carolina, where a job in a whorehouse gives him an opportunity for lots of loving and lots of trouble.
About the Book
Flat broke and sick of freezing to death in New York City, the permanently aroused Chip Harrison hops on a bus to warmer climes, landing in the quiet hamlet of Bordentown, South Carolina. With his usual clumsy charm, the aspiring lecher backs his way into a job running security at the local whorehouse. In no time he's playing cards with the madam, chasing the girls, and keeping trouble away from the door. Only thing is, trouble has a way of finding Chip Harrison . . . This ebook features an illustrated biography of Lawrence Block, including rare photos and never-before-seen documents from his personal collection, and a new afterword written by the author.
Other Books in "Chip Harrison Mysteries"