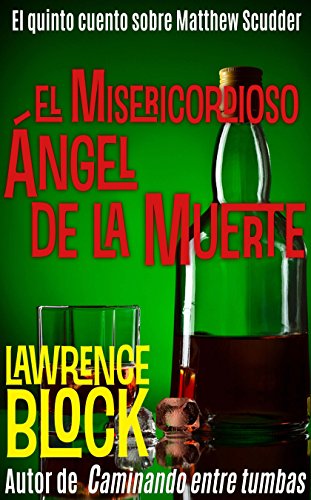 Los cuentos sobre Matthew Scudder nº 5
«Me encanta la serie sobre Matthew Scudder, y me encantan los cuentos.»––Otto Penzler, Los Angeles Times, Los diez libros más deseados del 2011
Order Now!
About the Book
«Me encanta la serie sobre Matthew Scudder, y me encantan los cuentos.»
––Otto Penzler, Los Angeles Times, Los diez libros más deseados del 2011
Lawrence Block ha escrito 17 novelas protagonizadas por Matthew Scudder, las cuales han conquistado corazones de lectores en el mundo entero, y de paso un tropel de trofeos, incluyendo el Premio Edgar Allan Poe (EUA), el Shamus (EUA), el Philip Marlowe (Alemania) y el Halcón Maltés (Japón). Y Matthew Scudder es en gran medida el responsable de los galardones a la carrera artística que le han sido otorgados a Block: el Premio Gran Maestro (Mystery Writers of America), el Premio The Eye (Private Eye Writers of America) y el Puñal de Diamante Cartier (UK Crime Writers Association, Reino Unido).
Pero Scudder es también la estrella en muchos relatos cortos, como lo recuerda Lawrence Block:
«Comencé a escribir acerca de Matthew Scudder a mediados de los años setenta. La primera novela, "Los pecados de los padres", apareció en 1975 y "Una gota de algo fuerte" (la 17a y la más reciente) se publicó en el 2011. Con el transcurso de los años, Scudder ha aparecido también en 11 narraciones breves. "El Misericordioso Ángel de la Muerte", la quinta, apareció por vez primera en "The New Mystery", la antología editada por Jerome Charyn, de cuentos por miembros de la Asociación Internacional de Escritores Policíacos,.
»El cuento fue escrito durante los años más aciagos de la epidemia de SIDA, y refleja aquella época. Habíamos vivido mucho tiempo en la sección Green Village de la Ciudad de Nueva York, y como tantos residentes de ese lugar no podíamos hacer nada más que observar cómo tantos amigos nuestros se enfermaban y morían. Pero a veces la muerte era renuente, se rehusaba a llegar, y eso podía ser aún más desgarrador. De ahí este cuento…»
Esta edición en e-book de "A la luz de la madrugada" incluye, como un extra, el primer capítulo de la novela de suspense de Lawrence Block, cuya acción ocurre en la Cuba de los años sesenta, "Matando a Castro".