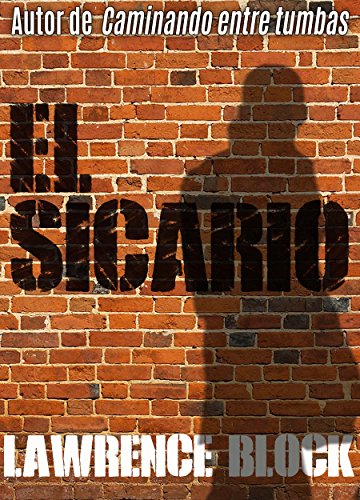 Keller nº 1
Keller es un asesino: profesional, frío, seguro de sí mismo, competente y fiable.
Order Now!
About the Book
Keller es un asesino: profesional, frío, seguro de sí mismo, competente y fiable. Sin embargo, también es una persona compleja: cauteloso y solitario, sin piedad alguna, es eficiente y distante, es propenso a la soledad y a dudar de sí mismo, a tener pesadillas y a preocuparse por su carrera profesional. Su terapeuta cree que su trabajo consiste en resolver problemas empresariales, pero Keller es un asesino a sueldo. Lleva la vida de un empresario solitario bien pagado que viaja con frecuencia; acostumbrado a las impersonales habitaciones de hotel, a recorrer tramos inhóspitos de autopistas en coches de alquiler y a comer en lugares anónimos. Y, aunque es neoyorquino de nacimiento, fantasea sobre la buena vida en el campo y en cada lugar que visita sueña con empezar una vida, con una nueva casa, lejos de las presiones y de las complicaciones morales que su línea de trabajo implican.
El sicario es el debut de Keller, el primero de los cinco libros que componen la serie. La traducción de los otros cuatro libros —Hit List, Hit Parade, Hit and Run, y Hit Me— estará pronto disponible.
Véanse algunas reseñas:
«Durante años Block ha estado escribiendo las aventuras del fatalista asesino a sueldo J.P. Keller, que deja la seguridad de su apartamento en la Primera avenida para aventurarse hacia una ciudad tras otra de los Estados Unidos a petición del viejo de White Plains. Keller se enfrenta a la decisión de si matar o no a un hombre al que ha llegado a apreciar, tiene que acabar un encargo tras haber acabado con el objetivo equivocado, sirve como peón para asesinos que en un principio parecen más inteligentes que él, y se desespera cuando tiene que decidir a qué cliente va a fallar entre dos que han pagado por matarse el uno al otro. Entre ejecución y ejecución también aprende más sobre el mercado inmobiliario de Oregón, va a terapia, se hace coleccionista de sellos y se pregunta si saber más sobre las flores enriquecería su vida, le compra pendientes a la mujer que saca de paseo a su perro y se preocupa hasta dónde se puede comprometer con ella y con el perro. Es una combinación de todo a lo que Keller le da vueltas y a lo que no —"En este negocio no tienen cabida las decisiones morales", le reprende la secretaria del viejo— lo que le da esa fascinación melancólica. ¿Es este libro una novela en sí o una serie de historias? Los fans más sedientos de Block, encantados de ver al menos tres de las obras maestras —Keller monta a caballo; Keller va a terapia; y Keller, el caballero de brillante armadura— reunidas en un solo volumen, no se preocuparán más de lo que Keller haría». Kirkus Reviews
«Lawrence Block escribe una sensacional novela sobre un sicario que atraviesa la crisis de los cuarenta. Block nos regala humor a la vez que introspección. Conforme se avanza en la lectura, los lectores se encontrarán deseando que el asesino encuentre la paz interior». Boston Herald
«Una extraña y atractiva combinación de un tipo duro, surrealista y caprichoso. Tras cada aventura Keller nos va gustando cada vez más, pero también es un asesino a sangre fría. A diferencia de Keller, a quien le gustan las películas en las que se pueden distinguir a los buenos de los malos, los fans de Block pueden agradecer que es un libro en el que no siempre se sabe quién es quién». San Francisco Examiner & Chronicle.