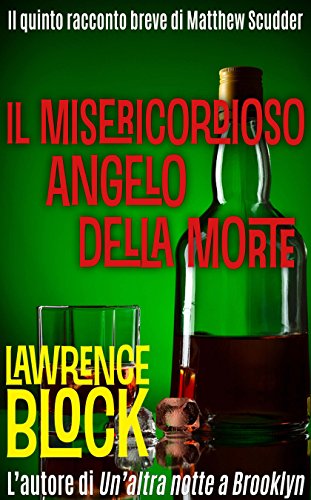 I racconti brevi di Matthew Scudder Vol. 5
"Adoro la serie di Matthew Scudder, e adoro queste storie brevi."--Otto Penzler, Los Angeles Times, I dieci libri più amati del 2011
Order Now!
About the Book
"Adoro la serie di Matthew Scudder, e adoro queste storie brevi."
–Otto Penzler, Los Angeles Times, I dieci libri più amati del 2011
I 17 romanzi di Matthew Scudder hanno conquistato il cuore dei lettori in tutto il mondo, oltre a una collezione di premi, tra i quali: il premio Edgar, il premio Shamus, il premio Philip Marlowe (Germania) e il Falcone Maltese (Giappone). Ed è Matt Scudder responsabile dei premi conferiti a Block come riconoscimento alla sua carriera letteraria: il premio Grand Master (dei Mystery Writers of America), il The Eye (dei Private Eye Writers of America), e il Cartier Diamond Dagger (della Crime Writer Association UK)
Ma Scudder è anche il protagonista di racconti brevi, come ricorda Lawrence Block:
"Cominciai a scrivere storie con Scudder a metà degli anni Settanta. Il primo romanzo, Le colpe dei padri (The Sins of the Fathers), apparve nel 1975, e L'Ottavo Passo (A Drop of the Hard Stuff ), diciassettesimo e ultimo, è stato pubblicato nel 2011. Nel corso degli anni, Scudder è comparso anche in undici brevi racconti. Il primo, Giù dalla finestra (Out the Window), comparve nell'Alfred Hitchcock's Mystery Magazine nel 1977.
"Giù dalla finestra e Una candela per la barbona (A Candle for the Bag Lady) mantennero in vita Scudder per me, dopo che l'editore Dell non aveva venduto in modo soddisfacente i primi tre libri. Non sembrava il caso di provare a interessare un altro editore con una serie che era già stata un insuccesso, ma io non riuscii ad abbandonare Scudder, e scrissi queste due storie brevi per delle riviste. Poi scrissi il quarto romanzo vero e proprio, Una Pista Fredda per Matt (A Stab in the Dark); Don Fine lo pubblicò in Harbor House e Scudder cominciò a fare affari.
"Nel corso degli anni, Scudder è stato anche il protagonista di 11 racconti brevi. Il Misericordioso Angelo della Morte è il quinto. Apparve per la prima volta nel 1993 in The New Mystery, una antologia a cura di Jerome Charyn, contenente storie scritte da membri della Internationa Association of Crime Writers.
"Il racconto fu scritto negli anni peggiori dell'epidemia di AIDS, ed è un riflesso di quei tempi. Siamo vissuti a lungo nel Greenwich Village di New York, e non potevamo far altro che vedere molti dei nostri amici che si ammalavano e morivano. Ma talvolta la morte si rifiutava di sopraggiungere, e ciò poteva essere ancora più straziante. Da questo nacque il racconto…"
Other Books in "Italiano"