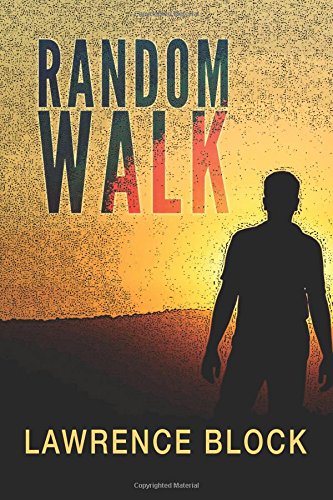 In Roseburg, Oregon, a bartender walks off his job and heads east with no destination in mind...
Order Now!
About the Book
In Roseburg, Oregon, a bartender walks off his job and heads east with no destination in mind. The Cascades are in his way, but he doesn't let that stop him.
He keeps walking. And other people are moved to join him, and as they walk the group generates a sort of collective energy, and unexpected things happen. Miraculous things, you might say.
Meanwhile, in Kansas, a perfectly respectable real estate professional loses his temper with a prostitute and surprises himself by killing her. He's even more surprised to discover that he enjoys it as he has never enjoyed anything before. It's even more enjoyable the second time. So he puts his work and his marriage and his whole life on hold and drives around the country, looking for more women to kill.
RANDOM WALK is unlike anything else Lawrence Block has written. Originally published by Tor Books in 1988, it got spotty reviews and disappointing sales. A lot of people didn't know what to make of it. Here's the author's report of reactions over the years:
"Sometimes at a book signing or other public appearance, someone'll come up to me and say, 'You know, I've enjoyed everything you've written, except there was one book that just didn't work for me at all, and I couldn't figure out what you had in mind when you wrote it.' And someone else will say, "I've read and enjoyed your books for years, but there's one book that hit me like a ton of stone tablets, and I've read it seventeen times and I get something new from it each time and I have to say it changed my life.' And I'll know right away that they're both talking about RANDOM WALK. I suppose for some people it's just another book, but for a sizable proportion of readers it's a definite outlier—they either love it like crazy or they don't get it at all."
RANDOM WALK has been in and out of print in the thirty years since it first appeared, delighting some readers and confusing others. We're now very pleased to make it newly available, so that you may decide for yourself what you think of it.
Other Books in "Non-Series Novels"