Here's the Midsummer Newsletter that went out this morning. If you're a newsletter subscriber, you've already read it. But who's to say you can't read it again?
Hello there! We'll start with some movie talk. But if you're a person who doesn't give the southern end of a northbound rat about movies, stick around anyway. I've got three Kindle Countdowns scheduled with near-giveaway prices. But first I'm afraid you've got some show biz blather to get through…
Scott Frank's film, A Walk Among the Tombstones, is slated for release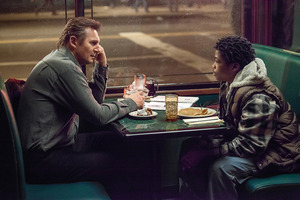 September 19. (That's a Friday. Go ahead, mark your calendars. I can wait.) Liam Neeson stars as Matthew Scudder, with Dan Stevens (ex-Downton Abbey) as his drug-trafficking client, Brian "Astro" Baxter as TJ, and David Harbour as one very scary bad guy.
But you know all that, because you've already seen the trailer, right? (You haven't? Well, now's as good a time as any. And yes, I can wait.)
It's a great trailer, and it's making waves. AWATT (that's what the film folks call it, and who am I to argue?) experienced an immediate spike in ebook and paperback sales the day the trailer was released, and it's still going strong. Since it's one of three books I self-published after retrieving the rights from the original publisher (the other two are A Stab in the Dark and A Long Line of Dead Men) I get to monitor sales as they happen, and I have to say I'm enjoying myself.
If I read the book now, will it spoil the movie for me? If I wait and see the movie first, will it spoil the book?
I've had a few versions of this question, and it's a tough one. The whole book-to-film phenomenon is complicated, and I'll be bloggiing at length on the subject, but for now I'll say that I don't think either medium will undercut your enjoyment of the other.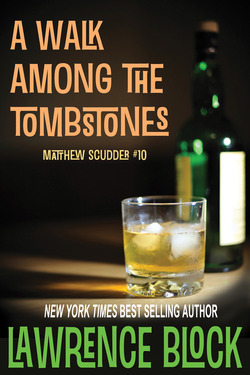 Okay, I want to read the book and see the movie. But which should I do first?
I'd say read the book first. While Scott's writing and Liam's interpretation of the role capture Scudder's character brilliantly, and while the tone is very much that of the book, there are ways in which the plot and incidents in the film depart from it. Both book and film get to the same place, but they follow slightly different roads.
From where I sit—and that's in the chair marked The Egomaniac Who Wrote the Novel—the book is the chronicle of what really and truly happened in Matthew Scudder's admittedly fictional universe. The movie is the cinematic adaptation of that chronicle, artfully reimagined to best lend itself to a different medium.
So you can read the book first to get the real story, and then see the movie to see what they've made of it.
Of course, there's another more practical reason to read the book first. You don't have to wait three months.
The AWATT ebook is available for $4.99 wherever ebooks are sold: Kindle Nook Kobo Apple Smashwords  The trade paperback is yours for $14.99: Amazon Barnes & Noble
Are we done with the Hollywood Report? Didn't you say something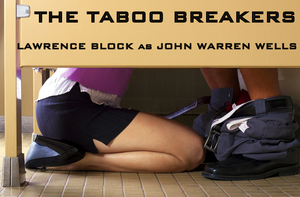 about a Kindle Countdown?
We are and I did. We've arranged special discount prices for two books and a short story.
The Taboo Breakers is a compilation of behavioral case histories, reported by the ineffable John Warren Wells. You can think of the contents as fact or fiction, as you prefer. This title is one of JWW's more popular works, and for the several days of the Kindle Countdown, the $4.99 price is slashed all the way down to 99¢.
The Burglar Who Counted the Spoons is the 11th and latest book about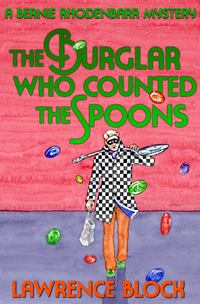 Bernie Rhodenbarr, and if that comes as news to you then I haven't been doing my job. It's been a strong seller since its publication six months ago, when the ebook was priced at $9.99. We reduced it a while ago, and now you've got the better part of a week to grab it up at a true bargain-basement price.
Finally, A Moment of Wrong Thinking is a Matthew Scudder short story, one of eleven in The Night and the Music. It's available singly for $2.99, but the Kindle Countdown brings the price to 99¢.
These deals are only available on Kindle, right?
How'd you know that? Oh, I guess it was the name "Kindle Countdown" that tipped you off.
And I suppose they're US-only, huh?
Two of them are. But you can grab up The Taboo Breakers on amazon.co.uk.
I could go on, but I'm tired of writing this, and I can scarcely imagine how tired you must be of reading it. I'll just add that, if you want anything from LB's eBay Bookstore, time is of the essence. I'll be closing the store for five or six weeks starting around the Fourth of July. David, who pretty much runs that operation, will be on vacation, and I'll be out of town myself. If there's something you want, grab it now or wait until we re-open sometime around the middle of August.
Cheers!
---