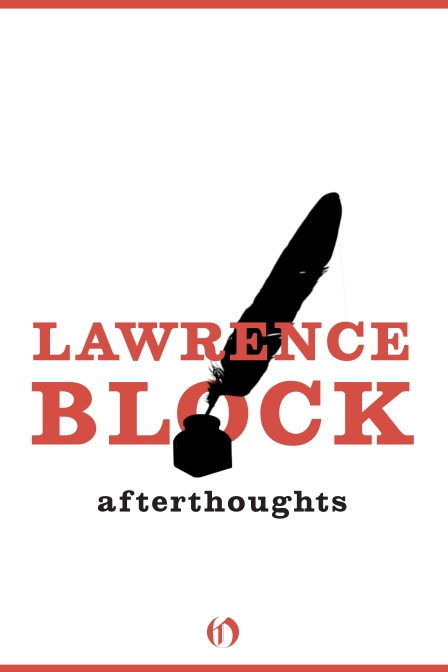 Afterthoughts
In a career spanning more than fifty years, Lawrence Block has produced more than one hundred books, ranging in genre from hard-boiled detective stories to pseudonymous erotica. Collected here for the first time are more than forty-five afterwords from the works that made him a master of modern fiction.
Overview
Each afterword is an insightful reflection on the experiences that have brought Block's fiction to life, from the lessons he learned as a reader at a literary agency to the unlikely—and semi-autobiographical—origins of the acclaimed Matthew Scudder series. Witty and inspiring, Afterthoughts is a must-read for Block fans and mystery lovers alike. 

This book features an illustrated biography of Lawrence Block, including rare photos and never-before-seen documents from the author's personal collection.
Afterthoughts Posts
Other Books in "For Writers":