…and we'll start with Room in New-York, the Edward Hopper painting that inspired Stephen King to write "The Music Room." Lately I've been serving up paintings, along with 1000-word samples of the stories that arose from them (because, duh, that's what a picture's worth, right?) and you're invited to check out the entries to date—Robert Olen Butler, Kris Nelscott, Michael Connelly, Megan Abbott, Craig Ferguson, Gail Levin, and did I mention Stephen King?
I'm sure my perspective's skewed, but I can't think of a better gift this season than In Sunlight or in Shadow—and neither apparently can the print and online reviewers assembling their annual Best Gift Book lists. This delights me, and continues to raise the spirits of the good people at
Pegasus Books, but when I write about it here I'm afraid I might be preaching to the choir. Because you've already grabbed up copies for all of the best people on your Christmas list, haven't you? And of course you've already ordered your copy of ISOIS, and may well have read half the stories by now.
Um, I've been meaning to order, but this is such a busy time…
I know what you mean, and Im certainly not about to scold you. OTOH, you're costing yourself money. Amazon's pre-order price was a mere $19.70, and they've since hiked it all the way up to $20.09. Yes, I know, that's only 29¢, but time is money, isn't it? No need to squander any more of either one. Place your order now. Go ahead, I can wait. I've got nothing but time.
Okay, that's done.
And I'm sure you feel better for it. But here's my dilemma: What's the perfect gift for the person who's already received a copy of ISOIS? I picked up the book and started paging through it, and got an answer as soon as I hit the table of contents.
Seventeen stories by seventeen writers. Hmmm. What else have they written?
Megan Abbott. Her newest, You Will Know Me, is on a batch of Best-of-2016 lists. Backlist titles include Dare Me and The Fever.
Jill D. Block's first story sold to EQMM. Her second's in Dark City Lights. And she's working on her first novel.
Robert Olen Butler. His new novel is Perfume River, and it's on my list. Writers will welcome his From Where You Dream: The Process of Writing Fiction.
Lee Child. His brand-new Jack Reacher novel is Night School. Astonishingly, it's #21 in the series; if you're new to Reacher, you can start at the beginning.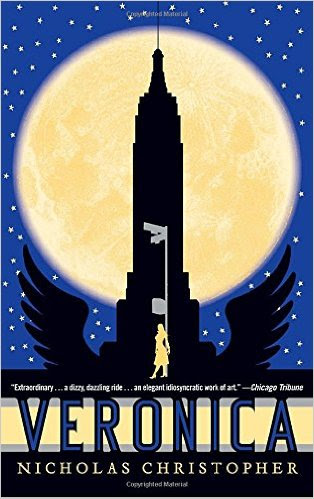 Nicholas Christopher. I suppose Magic Realism will do for a label, but Nic's work defies categorization. I particularly enjoyed his novel A Trip to the Stars; he's a poet as well, most recently with On Jupiter Place.
Michael Connelly. Here's the new Harry Bosch: The Wrong Side of Goodbye. Grab it. Or, if you've unaccountably missed the series until now, start with The Black Echo.
Jeffery Deaver. I know to expect trickery in Jeff's books, and yet I never quite see it coming. Latest Lincoln Rhyme is The Skin Collector, latest Kathryn Dance is Solitude Creek.
Craig Ferguson. You thought he was merely a stand-up comedian, a TV host, and a Renaissance man. He's also a novelist—Between the Bridge and the River—and a memoirist—American on Purpose. Now you know.
Stephen King. End of Watch, third book in the Bill Hodges trilogy, came out this year. The earlier volumes are Mr. Mercedes and Finders Keepers.
Joe R. Lansdale. The TV series Hap and Leonard is bringing well-deserved attention to the books. Savage Season is where it begins; Honky Tony Samurai's the most recent.
Gail Levin's sole work of fiction to date is her story in ISOIS. But she's the reigning authority on Edward Hopper and his work, and this blog post concludes with a list of her books about the artist.  And no coffee table should be without her new book, Theresa Bernstein: A Century in Art.
Warren Moore came to New York for the two ISOIS signings at The Whitney Museum and the Mysterious Bookshop, then returned to South Carolina and his day job at Newberry College. His novel is Broken Glass Waltzes, and he has a story in Dark City Lights.
Kris Nelscott is one of several aspects of Kristine Kathryn Rusch, who publishes abundantly in many genres. As Nelscott, she's most recently brought out Street Justice, 7th in her Smokey Dalton series; writers will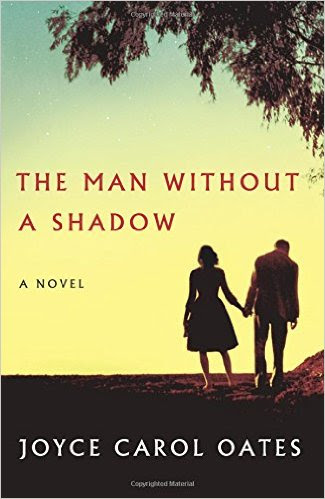 appreciate her Closing the Deal…on Your Terms: Agents, Contracts, and Other Considerations.
Joyce Carol Oates. Recent books include The Man Without a Shadow and The Doll-Master and Other Tales of Terror. Writers will find much to relate to in Soul at the White Heat: Inspiration, Obsession, and the Writing Life. And it's not too early to pre-order A Book of American Martyrs, a new novel due February 7.
Jonathan Santlofer edited The Marijuana Chronicles; his novels include The Murder Notebook and The Death Artist, and he too has a story in Dark City Lights.
Justin Scott. The Gangster is the most recent Isaac Bell historical adventure, which Scott co-writes with Clive Cussler; The Shipkiller is Justin's classic maritime thriller.
That's some crew. How'd you get people like that to write for you?
I'd love to take the credit, but it really belongs to Hopper. The writers agreed to be in the book because they love the paintings.
So why don't I recommend a couple of Hopperesque items? Ideal auxiliary gifts for people who own In Sunlight or in Shadow—or for yourself, as far as that goes…
Edward Hopper, edited by Tomas Llorens and Didier Ottinger.
Edward Hopper's New York, by Avis Berman.
Edward Hopper: A Book of Postcards
Edward Hopper 2017 Wall Calendar
There's more, including this coffee mug, but for further inquiry I'm afraid you're on your own.
And now it's time for some gifts from me to you.
Oh, goody! Yay! Yippee! You're going to give stuff away for free!
Well, not exactly.
But didn't you just say—
Don't tell me what I said. I know what I said. I said "gifts." I didn't say "free." I figure marking a book all the way down to 99¢ makes it a gift, even if it's not technically free.
And for all these years, whenever I saw the phrase "free gift" I thought it was redundant. Oh well. You might as well tell me what these so-called gifts are, and how to get them.
Why not, since you ask so graciously? First are two early novels from my Collection of Classic Erotica, Campus Tramp and 21 Gay Street. Then there's a novella, Keller's Adjustment, and a pair of Classic Crime Library mysteries, Cinderella Sims and You Could Call It Murder. Next up is Eros & Capricorn, #1 in John Warren Wells' Sexual Behavior series.
And, finally, a short story collection, Catch and Release. They're all 99¢ apiece, from now until Christmas morning, when they all pumpkin back to their original prices.
And I suppose they're all exclusively available on Kindle, and only in the United States. Right?
If I remember correctly, you're in Lost Elephant, Montana, so that shouldn't pose a problem. But they're also available for 99p via amazon.co.uk at these links: Campus Tramp – 21 Gay Street – Keller's Adjustment – Cinderella Sims – You Could Call It Murder – Eros & Capricorn – Catch and Release
I think that'll do it for now, and I'll wrap this up and let you get busy clicking and shopping, and—
Hey, wait a minute. There's something wrong.
There is?
You left something out.
I did?
You listed 16 ISOIS authors and suggested books of theirs. But there are 17 stories in the book, and who do you suppose you left out?
Whom.
Don't be a bloody pedant. You've got a story of your own in there, "Autumn at the Automat," and you left yourself out! How could you be so absent-minded?
I was trying for modesty, or at least the appearance of modesty, but the hell with it. If I were inclined to tout some of my own work, I'd mention Sinner Man and Resume Speed, both of them out this month. There. I hope you're happy.
In fact I hope all of y'all are happy, and that this holiday season flows into a good year for each and every one of us. That may seem like too much to hope for, but I figure if we can harness the power of diminished expectations, we ought to come out all right.
Cheers,
PS: As always, please feel free to forward this to anyone you think might find it of interest. And, if you've received the newsletter in that fashion from a friend and would like your own subscription, that's easily arranged; a blank email to lawbloc@gmail.com with Newsletter in the subject line will get the job done.
LB's Blog and Website
LB's Facebook Fan Page
Twitter:  @LawrenceBlock