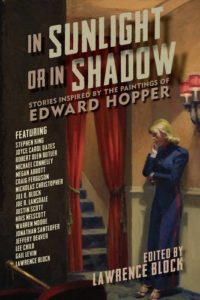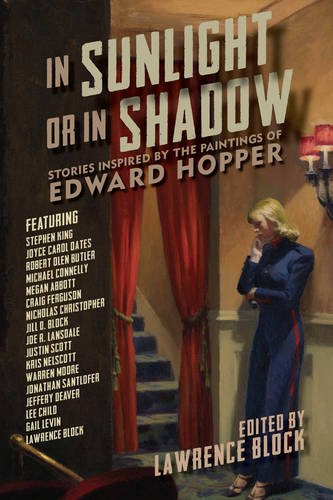 NYACK EVENT CANCELED! Sorry to report that a book launch scheduled for Friday at Hopper House in Nyack has been canceled due to unforeseen scheduling complications. But we'll celebrate the publication of IN SUNLIGHT OR IN SHADOW with two stellar events, both of them next week:
MONDAY, DECEMBER 5, 7-8:30pm: The Whitney Museum, 99 Gansevoort St, NY NY 10014. Admission free but registration required.
TUESDAY, DECEMBER 6, 6:30pm: Mysterious Bookshop, 58 Warren St, NY NY 10007. Admission free, registration not required, but you may want to make sure they reserve a book for you.

ISOIS has an amazing lineup of contributors, and they'll be well represented at the two launches. Hard to say with certainty who'll be where, but we're expecting Lee Child, Nicholas Christopher, Jill Block, Megan Abbott, Warren Moore, Joyce Carol Oates, Jonathan Santlofer, Justin Scott, and Gail Levin at one or both events. And, duh, I'll be there…
Hope you can make it! But if you can't, click and pre-order the book; you'll lock in the best price and assure yourself of a first edition of what's shaping up to be THE anthology of the season.