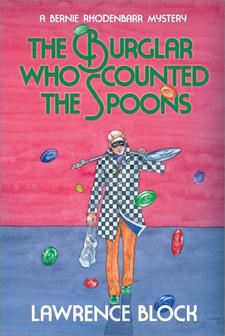 Ever since I published
The Burglar Who Counted the Spoons
on Christmas Day in 2013, the ebook has been available exclusively from Amazon. But Bernie Rhodenbarr's not the kind of guy to stay locked up forever. No jail can hold him, not even one as comfortable as the Kindlefolk provide, and it's my pleasure to report that his latest adventure is now eVailable not only at
Amazon
but also at
Nook
and
Smashwords
.(It's working its way into other sales channels, including Apple and Kobo, but  there's no need to wait; whatever your device, you can obtain the book simply and easily from Smashwords. And wherever you obtain it, the price is a very reasonable $4.99.)
$4.99. I like that price. Now if the new Ehrengraf collection ever drops to $4.99, gosh, I'll snap it up in a heartbeat.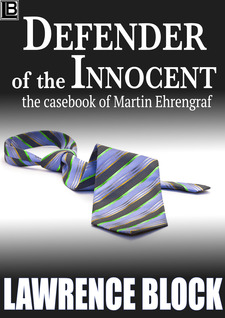 Well, snap away, my friend. Defender of the Innocent has been on sale the past four months @ $9.99, and now seems like a perfect time to make it an even better deal. So we've halved the price, and it's now a mere $4.99 at Kindle or Nook or Smashwords. As you probably know, the book contains all 12 stories about the dapper little lawyer whose clients always turn out to be innocent, and two of them appear here for the first time (Two of the stories, that is to say. Not two of the clients. Which is not to say that the clients have appeared before, either, but…oh, never mind.)
How you do go on…
I know, and I can't seem to stop myself. It's all this excitement. Subterranean Press is almost sold out of the hardcover edition of Defender, but you can still get a copy if you act quickly. (And I think you may be able to get a signed one from the Mysterious Bookshop or VJ Books.) And any day now we'll be launching the trade paperback of Defender, with the same cover art as our ebook.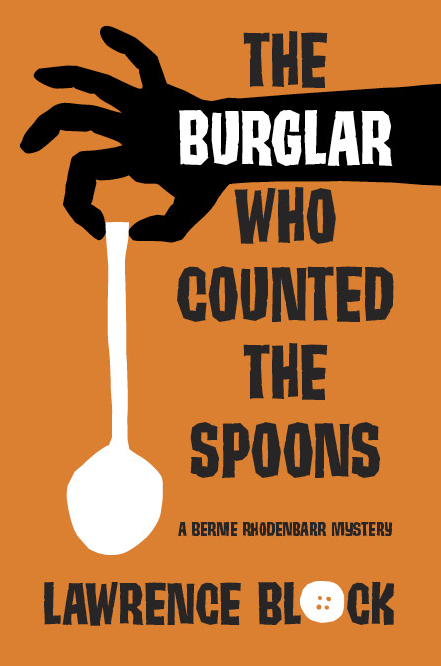 Meanwhile, Subterranean's getting a predictably large number of preorders for their hardcover trade edition of Spoons, and while it's a trade edition, it's from Subterranean—and that means it's likely to sell out and not be reprinted. You might want to preorder it now. (And, if a signature is important to you, preorder a signed copy from Ian at Mysterious or John at VJ Books.)
No need to preorder the trade paperback, as it's on the virtual counter right now at Amazon and B&N. Or get it free—yes, free!—when you put an heirloom on your bookshelf in the form of our leather-bound Limited Collector Edition.
You know what? I think that's enough. Last week's newsletter was a long one, so let's balance it off by keeping this one short.
Cheers,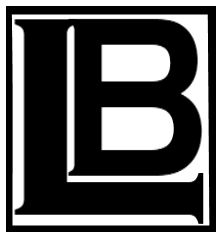 PS: As always, please feel free to forward this to anyone you think might find it of interest. And, if you've received the newsletter in that fashion from a friend and would like your own subscription, that's easily arranged; a blank email to lawbloc@gmail.com with Newsletter in the subject line will get the job done.
LB's Bookstore on eBay
LB's Blog and Website
LB's Facebook Fan Page
Twitter:  @LawrenceBlock