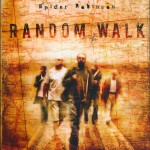 David Trevor here. For far too long I've been promising to dig out some of LB's rarities, pry his hands off them, and put them up for sale. Well, I've finally been able to make that happen. Here are the eleven items that went live on eBay an hour or so ago. They'll be listed more elaborately in a newsletter tomorrow or Thursday, but meanwhile you can have an early look.
RANDOM WALK. A special limited edition, from the UK's PS Publishing, with an amazing introduction by Spider Robinson.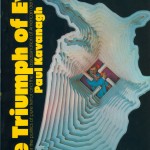 SUCH MEN ARE DANGEROUS, THE TRIUMPH OF EVIL, and NOT COMIN' HOME TO YOU. The three books LB wrote under the name Paul Kavanagh, all of them hardcover first editions, all of them scarce.
THE BURGLAR IN THE CLOSET and THE BURGLAR WHO LIKED TO QUOTE KIPLING, both the Random House first editions with the Manny Schongut covers (think Bernie in his checkered topcoat).
For the PBO collector, a nice copy of THE SPECIALISTS and a mint copy of Scudder #3, IN THE MIDST OF DEATH.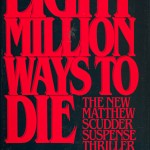 Hardcover firsts of DEADLY HONEYMOON (LB's first hardcover book) and EIGHT MILLION WAYS TO DIE. (Yes, we've got one, and it's gorgeous.)
And now for something completely different. Vol. 11 of the CONTEMPORARY AUTHORS AUTOBIOGRAPHY series, with a 10,000-word autobiographical essay by LB including seven rare family photos.
All these lots are offered without reserve and start at 99¢. Where they'll stop, nobody knows. You can click on the individual links, or click here to get to a page with all eleven lots.
—David Trevor for LB's eBay Bookstore