Verde, que te quiero verde.
Verde viento. Verdes ramas
El barco sobre la man
y el caballo en la montaña.
Con la sombra en la cintura
ella sueña en su baranda,
verde carne, pelo verde,
y ojos de fria plata…
I hope you don't mind my quoting the opening lines from Romance Sonámbulo, by Federico Garcia Lorca; it's a favorite poem of mine, and seems to fit the day's chromatic mood. It is, after all, St.Patrick's Day, and we have the calendar's word for it that spring is on the way, and not a moment too soon. (Of course for those of you in the Southern Hemisphere, it's autumn that's on its way—and, after a summer that's been as excessive as our winter, I suspect it's every bit as welcome.)
I'm just back from a week in Taiwan, where I capped several days of events in Taipei, Taichung, and Tainan with a guided tour of the Taipei Zoo. The baby panda, the Formosan black bear, and the gorgeous pangolin helped calm me down after an evening at a café called Kafka, where I got so caught up in the pervasive enthusiasm that I burst into song. Someone asked about Last Call, the Dave Van Ronk song that provided the title for When the Sacred Ginmill Closes. And I sang it, secure in the knowledge that it would endure only in the memories of those in attendance.
Yeah, right. Within two hours someone had posted it on YouTube.
Okay, the rest of this newsletter will be silent. I've got some special offers to tell you about, and whether you can take advantage of them depends on where you are.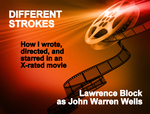 1. US: Even as I type these lines, there's a Kindle Countdown underway for Different Strokes, a book I wrote some forty years ago as John Warren Wells. The Dell paperback has been out of print for almost all of those forty years, but the eBook contains all the original text plus an afterword that Tells All. The eBook lists for $4.99, but if you pick it up within the next twelve hours it's just 99¢. Then it'll climb to $1.99, and a day later to $2.99, and so on, until it's back to its original price of $4.99. That's still a bargain, but at 99¢ I think we can safely call it a steal.
So go ahead and steal it!
There'll be more Kindle Countdowns from time to time. They're only possible with titles offered exclusively on Kindle—so I regret to say that Nooksters are out of luck. I should note, though, that there are seven John Warren Wells titles available for Nook.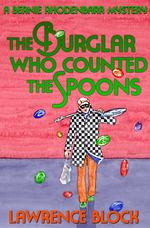 2. UK: While the Dufferent Strokes deal is US only, I'm pleased to announce a UK-only Kindle Countdown for The Burglar Who Counted the Spoons. Regularly £6.27, the price drops Wednesday 3/19 to £1.99. Then it will creep up day by day for a week until it's back to £6.27—and why do they call it a Kindle Countdown, when they're actually counting upwards?
Never mind. Steal it Wednesday for £1.99. Believe me, that's what Bernie would want you to do.
3. And now for Other Lands. Until now, the handsome trade paperback edition of The Burglar Who Counted the Spoons has been available only in the United States—where, I'm happy to report, it's been selling briskly. The eBook's been available on Amazon sites worldwide, and we've now arranged the same availability for the physical book. Just click to order the book in Canada  France  Germany  Spain  or  Italy. (In the UK or Commonwealth countries, you'll soon be able to order Orion's paperback edition. Or, wherever you are, you can pick up a signed copy from LB's eBay Bookstore.)
The Kindle Countdowns and other price breaks are generally limited-time offers, and they don't always coincide with issues of this newsletter. In order to make sure you know about them right away, you might want to follow me on Twitter, where I conceal myself from the world under the handle @LawrenceBlock. When I've got news of a special deal, I try to put it in a newsletter, or post it on my blog, or announce it on Facebook. But you're sure to get it first on Twitter.
In Taiwan, my wonderful publishers at Faces have just brought out a seventeen-volume boxed limited edition of the complete Matthew Scudder series—and "boxed" is definitely the word for it, as the books come in a custom-fitted wooden box with a decorated lid. It's possible the set has sold out by now, and you'd have to be able to read Chinese to get much out of it, but you might try an email to Stars Tsai (stars_tsai@hmg.com.tw).
Or you can just wait until September 19th to get back in touch with Matt S. That's when A Walk Among the Tombstones opens, with Liam Neeson just brilliant as Scudder.
And that's all I've got for now, esp. because I want to get this to you while the 99¢ price is still in force for Different Strokes. And you can stop batting those ojos de fria plata at me.
Cheers,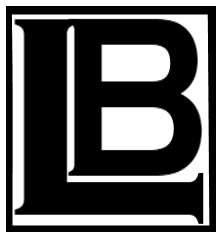 which also stands for Lao Bu…