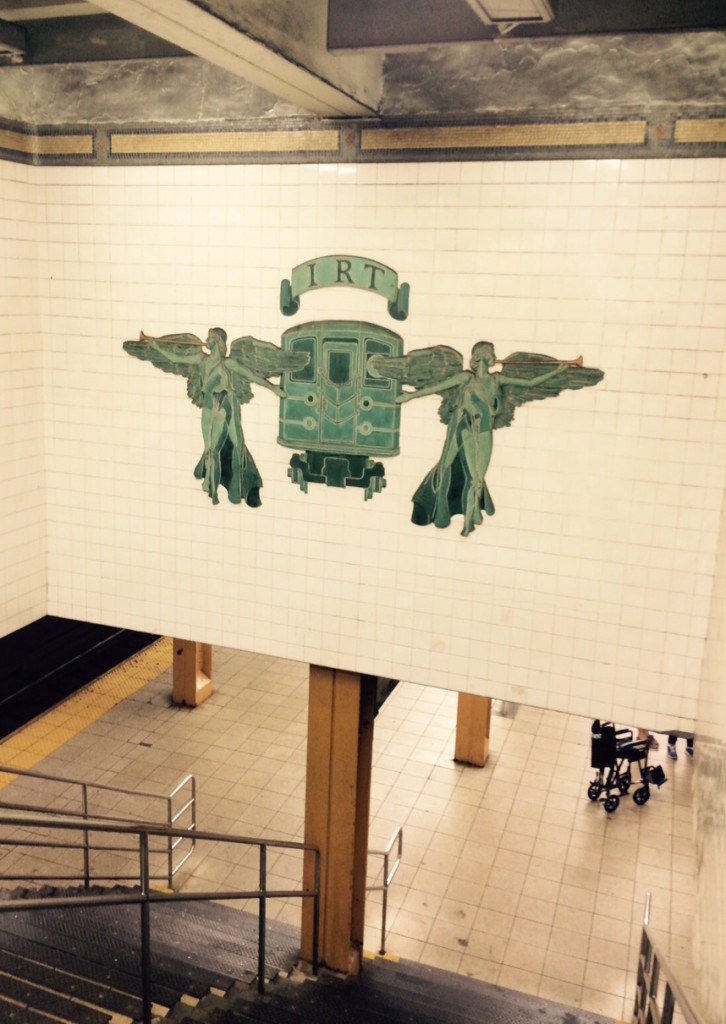 The other day I was reviewing subway routes with my granddaughter Marisa, and noticed that, when I spoke of the IRT, she had no idea what I was talking about. New York's remarkable urban transit system began as three private companies, which is why it's still occasionally problematic to transfer from one line to another. By the time I got to the city they were all part of one municipally-owned system, but they were still designated IRT (for Interborough Rapid Transit), BMT (for Brooklyn Manhattan Transit) and IND (for, duh, Independent Subway System). I don't know when, let alone why, the three monograms disappeared from subway signage, but they've been gone awhile.
But they live on—in this beautiful bit of art in the stairwell of the Grand Army Plaza station, and on YouTube, in this haunting folk ballad sung by my old friend Dave Van Ronk, and written back in 1957 by, um, me.

Notes: (1) The second guitarist, and the second vocal, is by the late Dick Rosmini. (2) The hashtag #TOFR is for This Old Fart Remembers. I suspect there'll be further uses thereof.